About ten years ago there were a couple of Aussie blokes who often rode bikes together. They rode Harleys mostly and eventually baggers as they became older and began to appreciate the finer things in life.
One of these blokes used to complain constantly about the head shaking turbulence behind his windscreen. The other would say "Shut up and ride!"
Over a glass of red wine one night they finally agreed there had to be a solution, and thus began the quest. Windscreens were purchased from all over the world to be trialled. Some had some good points, some were just plain awful, but all fell short of the job for one reason or another.
They started development work on their own design of windscreen, believing that the best biker products are those that are developed by real bikers for bikers. They wanted something that would not only do the job of eliminating turbulence, but be suited to riders of all heights and riding styles.
Some way into their quest, Harley-Davidson announced the release of the Rushmore models which promised to solve the issue of turbulence and the two blokes held their breath waiting for a test ride. Then there was a collective sigh. The Rushmore models too only solved part of the problem.
Finally late one night in 2013 a couple of prototype windscreen mounts were completed and the next morning were packed in hand-luggage for a flight to Los Angeles. So began two years of test rides in three countries, logging over thirty thousand miles across Australia, the USA and Canada. The mounts encountered snow, all manner of rain and wind in all its variations.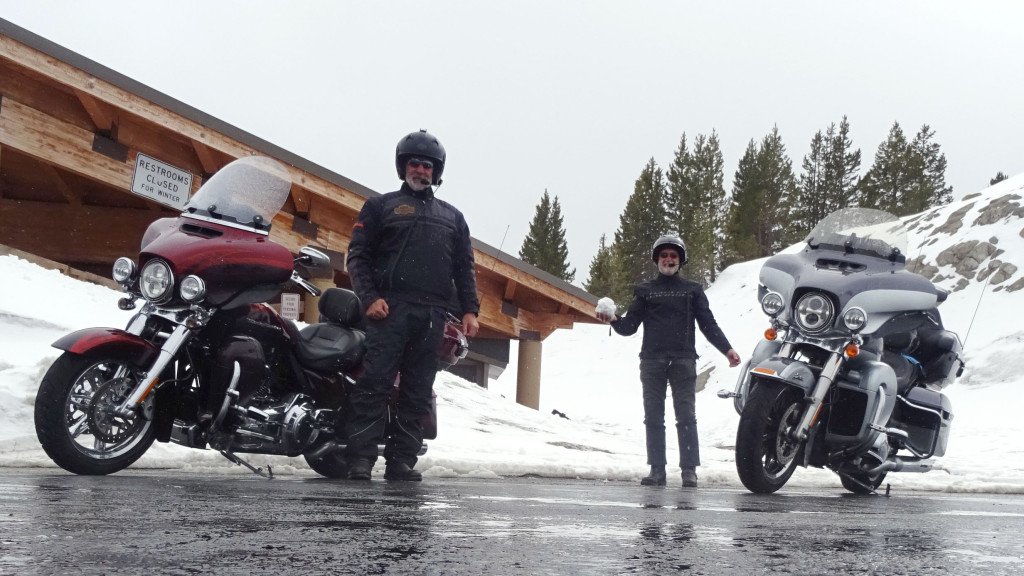 Almost surprisingly, after all the field and wind testing, the windscreen mount we offer today differs very little from those early prototypes. Sure, these days it looks pretty and blends right into your Harley like a factory original part. Most importantly, it does what it was intended to do – eliminating wind turbulence behind the screen.
Windbreakerco is the only company in the world that offers a windscreen mounting system that lets you fit any compatible windscreen of any height to your bike. And you can change the screen to suit your ride in around three minutes!
And those two Aussie blokes are still riding together. These days though, one doesn't complain about the turbulence behind his windscreen, and the other doesn't have to say "shut up and ride"!